Stories
Reflecting on WOW 2016
BY Carolyn sutherland & Sarah blackey
It's no secret that the Week of Welcome is the highlight of many students' school year. Whether you're leading a group, serving as a member of E-Staff, or going through WOW as a new Mustang, you're bound to have the time of your life. Join us as we recap WOW 2016 through the eyes of those that experienced it first hand.
We thought we would ask Katie Bratt, an Orientation Board Member from the 2015-2016 school year how WOW exceeded her expectations. Bratt answered, "Seeing how fantastic the leaders were and how well-formed the WOW groups... Read more
What is Orientation Team?
BY Mary Johnson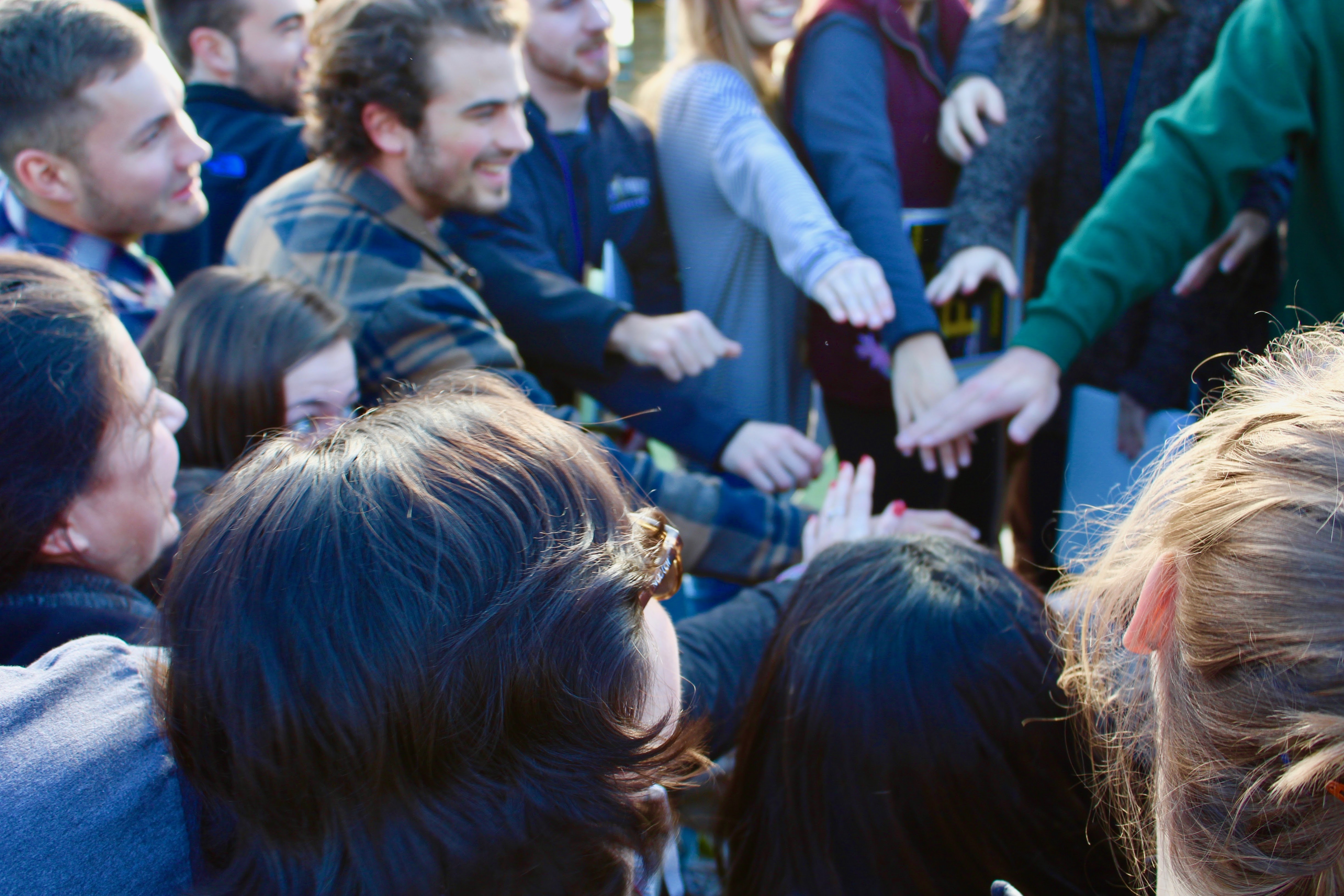 Spring Break has come and gone, and going home for break always means one thing: trying to explain to my parents (again) what Orientation Team really is. 
It's a phenomenon experienced by anyone and everyone who has been a part of this crazy thing called Orientation Team. It is an experience so wonderful, so personally and professionally valuable, and so apparently convoluted that once you're a part of it, one of the greatest challenges you'll face is telling other people what you do and why it matters. Read more
Welcome to Stories
BY CAROLYN SUTHERLAND
Whether you've been through Open House, SLO Days, WOW, or all three, you're probably familiar with Orientation at Cal Poly. But what you may not be familiar with is the people behind the scenes – the magic that makes our programs so special. As Mustangs, we can all look back on our experiences in Orientation fondly – we made best friends, we created unforgettable memories, and we became familiar with this place we all call home. But Orientation does so much more than simply foster these experiences. Read more about Orientation Stories here
What is Open House Committee?
BY ALLISON WILKINSON
Every Spring, Cal Poly invites thousands of prospective students to celebrate their acceptance and discover the campus and San Luis Obispo community through Open House Weekend. Of the three flagship programs presented by New Student & Transition Programs (NSTP), Open House is often the first step in many students' Cal Poly career. Whether prospective students have toured before or it's their first visit, this weekend provides the opportunity to come face to face with faculty, current students, and the beauty of San Luis Obispo. As is true with all programs under the NSTP umbrella, Open House programming is student-centered, with current Cal Poly student leaders practicing "Learn By Doing" behind the scenes. Read more about Open House Committee here
Related Content