What is Orientation Team?
by Mary Johnson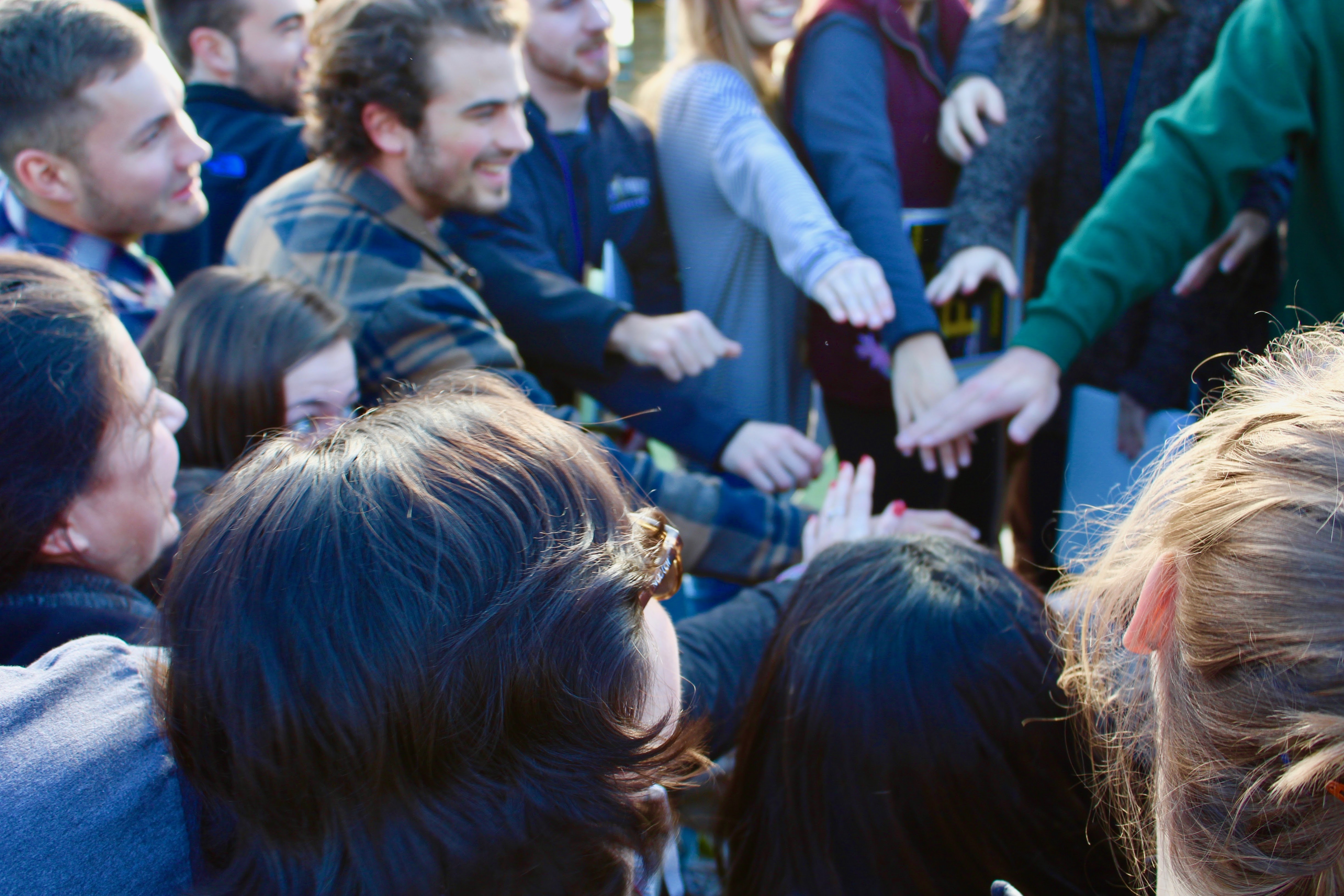 Spring Break has come and gone, and going home for break always means one thing: trying to explain to our parents (again) what Orientation Team really is. 
It's a phenomenon experienced by anyone and everyone who has been a part of this crazy thing called Orientation Team. It is an experience so wonderful, so personally and professionally valuable, and so apparently convoluted that once you're a part of it, one of the greatest challenges you'll face is telling other people what you do and why it matters.
So, what is "Team"? We are a group of 63 students who plan and implement Student Life Orientation Days and the Week of Welcome. We work all year long under the guidance of our professional staff to prepare everything you see during orientation, from presentations to events to those bright yellow leader shirts. We train upwards of 900 student leaders in hopes that they will give our WOWies the experiences of a lifetime, all while developing our own leadership skills in the process. And year after year, we become a family. At some point between starting our time on Team and ending it, we all come to realize that it is a far more meaningful experience than we could have ever predicted—and that's where it gets hard to explain. 
It's more than a club, or a job, or a great group of friends. It is a close-knit group of intelligent, driven, and kind-hearted people who work together to create something magical. And now, in my third year of involvement with this program, I can so clearly see the impact it has had on the person I've grown to be in college. In my time within New Student & Transition Programs, I have been an Orientation Team member, an Orientation Lead, and this year I am proud to be an Orientation Board member. Now, as I near the end of my time at Cal Poly, I can hardly begin to express my gratitude for the program that has shaped me as a leader and a young professional. 
Team taught me what it truly means to be a leader—that even as an introvert, I could be a leader and be myself at the same time. It launched me out of my comfort zone when I was content, and taught me to instead be ecstatic. I had no clue what I was getting myself into when I was selected as a Team member, and suddenly I was surrounded by people who wanted to share thoughts, ideas, and relationships with their peers in hopes of making something great; people who extended their friendship to me unconditionally, and trusted upon meeting me that I was capable of doing great things. And, as a result, I've accomplished bigger, better, and more extraordinary things than I ever thought I was capable of before this journey began. 
Ultimately, I know that Team was just as much a mystery to me when I started as it is to my family and friends now, and it's something I probably couldn't understand without having lived it. So, maybe I still can't explain exactly what I'm doing all the time, but I can explain the way it makes me feel. And I think that's worth something. 
Related Content